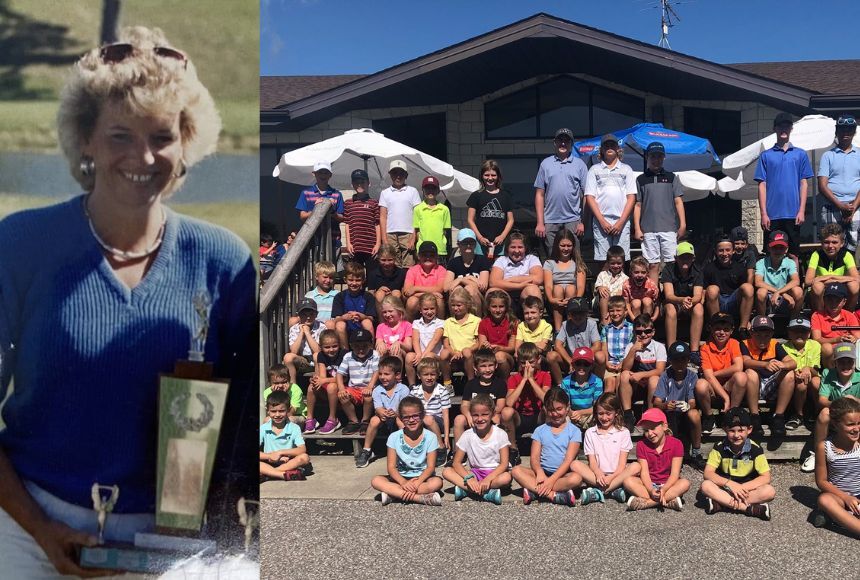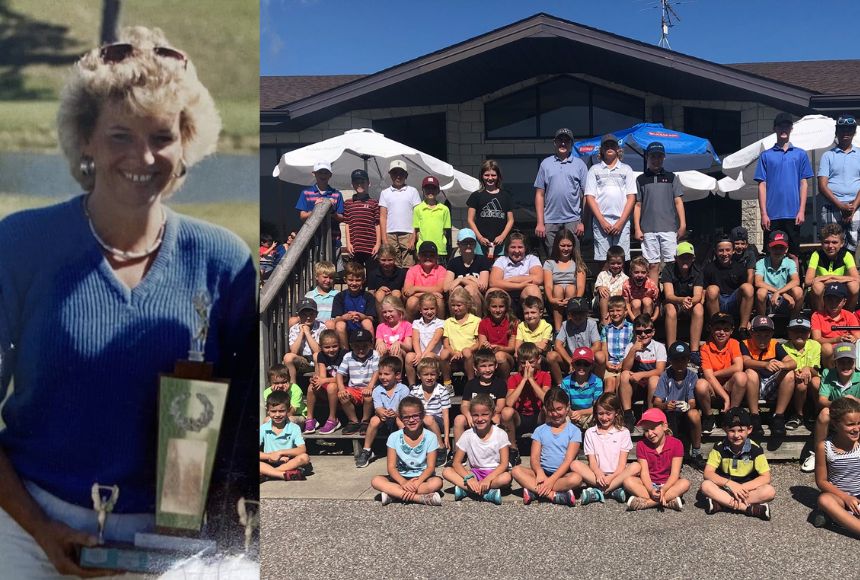 Last week, on an extremely hot and humid Wednesday, over 75 junior golfers showed up at Talbot Trail Golf Club bright and early on their summer vacations with their clubs slung over their shoulders and broad smiles across their faces to participate in the opening day of the Junior Golf Program.
Those broad smiles are what kept Mavis Shanks running the program for over ten years while her own children participated. She volunteered her time tirelessly to help the local juniors embrace an appreciation and love of the game. Whether it be canvassing Wheatly clubs for donations, namely Legion branch 324 and Wheatley Optimists, or working with Tecumseh Golf to get an elaborate prize table every year, Mavis was determined to make the golf program a success.
As time went on and her children grew too old for the program, Mavis passed the torch on to others with the same passion for junior golf, including both her daughters who led the program together, of course under her watchful eye, but now she would simply go out on the course with the kids and provide advice and etiquette on the course.
When Mavis passed away in 2021, her wish was to create a junior golf award in her name to be handed out to one junior boy and one junior girl each year with the intent that the golfers use the money towards new equipment or furthering their skills. Last year's inaugural recipient was Ty Gould, with the female winner deferred one season.
Today, the family of Mavis Shanks is pleased to announce a donation of $5000 to the Talbot Trail Junior Golf Program.
"We have been blessed with an outpouring of support for this award after my mother's death," said Mavis' oldest daughter, Samantha. "Together with my Dad, Al, we decided that in addition to the yearly award, we wanted to ensure that the Talbot Trail Junior Golf Program had the funds needed for continued success in years to come."
"We are so honoured to continue to run a great program that has been a success thanks to the people who laid the ground work, like Mavis and her family," said Nicole Coulter, co-convenor of the Talbot Trail Junior Golf Program. "Programs like Junior Golf require funds to help ensure the program is successful and this monetary donation will definitely help to create more opportunities for learning and growth on the course."
"We are so fortunate to have a beautiful course in our small town and it is so wonderful to see so many kids coming out and learning the sport," adds Jessica Coulter, co-convenor of the program. "We have seen so many juniors go through the program and grow up to pass on their passion for golf to their children and their children's children and that is what helps to keep this golf course so special and successful! We thank the Shanks family for their generous donation on behalf of Mavis and we look forward to another fun and successful season of Junior Golf."
The funds for this donation have accumulated from memorial donations and a yearly golf tournament held in Mavis' name to raise money for the Mavis Shanks Memorial Junior Golf Award.
This year's tournament will be held on Saturday, July 15, 2023.  Spots are still available. Please visit www.talbottrailgolfclub.com or contact to the clubhouse (519-825-4521) to register your team today.